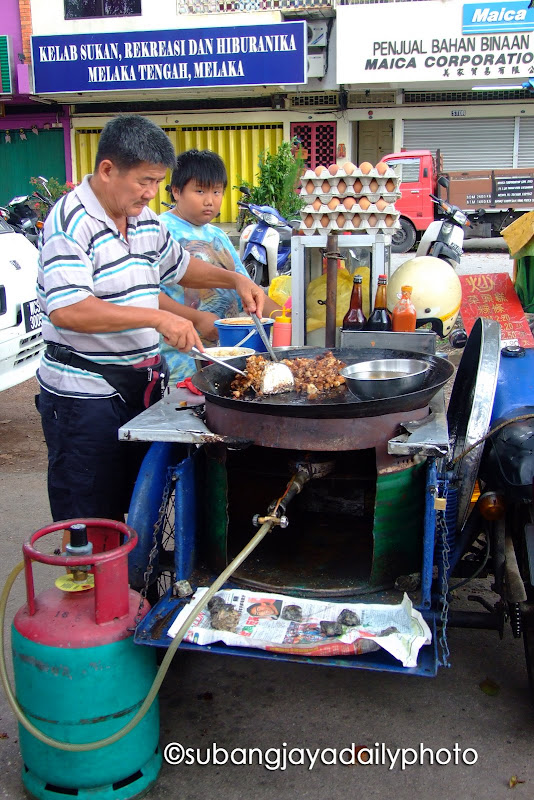 The fried radish cake (we locally call it chai tau kuih) is a popular local snack in Malaysia. You can get this snack at our hawker centre or from our night market mobile vendor, as shown here. It tastes best when eaten hot, directly out from the wok!
There are various version of fried radish cake, depends on which part of Malaysia you get them.
1) In Melaka, we have the sweet sauce condiment to go with it. And we can also ask the seller to add chilli paste when he fries the radish cake.
2) In Subang Jaya, the radish cake is fried without any chilli sauce added. Neither is there any sweet sauce to go with it. Just garlic, egg and dark soya sauce are added.
3) In the northern state of Penang, bean sprouts would be added when frying the radish cake.
I like the Melaka's version best!! How about you?
---------------------------------
I would also like to share with all of you this music video of Sean Ghazi performing the title song from his debut album Semalam. I saw his performance at the recent Toyota Classic concert and enjoy this jazzy piece that carries a flavour of swing with it. Hope you will like it too! Wish you all a wonderful weekend ahead! And happy doing the last minute shopping for Christmas!