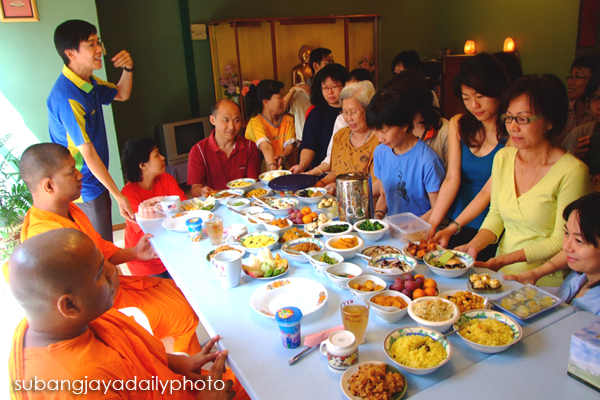 A dana was held at the Setenang Buddhist Society for monks from the Sri Jeyanthi Temple in Sentul on the 1st day of 2008. What is dana? Dana means "giving" in Pali language. It is the Buddhist cultivation of generosity ~ where one practises the act of giving. A dana can be in the form of food, medicine, robes, monetary donation, free publication of Buddhist books, blood donation and etc. Dana is widely practised by Buddhists in Malaysia.
In this photo, the devotees are seen offering food to the monks. This is highly encouraged as this practice helps in the sustainance of the monk community.
Read more about Dana from a talk given on this topic.
Have you done any act of giving lately?